Incident & Oil Spill Management
Maritime Alliance Group, Inc. provides unparalleled expertise to the maritime and insurance industries in the areas of spill and crisis response management, prevention and regulatory compliance. Utilizing a wealth of in-house expertise and a nationwide network of seasoned, experienced spill managers, our clients include P & I Clubs, oil companies, insurance companies, barge and vessel owners/operators, and other full service OPA '90 providers.
Our greatest strength is our experience - the kind of experience that can only be gained by hands-on involvement in hundreds of oil or chemical spills and incidents. Maritime Alliance Group has more practical "hands-on" experience than any other service provider. The principals have responded to hundreds of incidents utilizing a combined 100 years of experience, and our staff responds to over 80 spills a year. Included in our listing of valued clients are several full service OPA '90 providers who utilize our staff to form the nucleus of their spill management teams. As such, we are rapidly becoming known as the spill manager's Spill Management Team! In addition, MAGI is proud to be a member of the Marine Pollution Response Group, and representatives of the Water Quality Insurance Syndicate, the largest insurer of marine pollution liability in the United States.
Spill Management Team Services

Hands-On Experience

Maritime Alliance Group, Inc. personnel have provided Spill Management Team (SMT) type services prior to and since the inception of OPA '90. In-house, Maritime Alliance Group has more practical "hands-on" experience than any other service provider.

Maritime Alliance Group's eight (8) full-time staff members, supported by additional administrative personnel and network field responders, currently provide casualty response planning, training and incident response to the owners and insurers of approximately 45,000 vessels. A nationwide network of over 40 response professionals to serve on our team and act as nationwide correspondents supports our staff. We can place a Marine Spill Manager on-site within 2 hours of incident notification, anywhere within the United States or Canada. The maintained network personnel are all actively engaged on a full-time basis responding to casualties in the commercial maritime industry.

The Maritime Alliance Group SMT provides:

Over 100 years of actual in-house experience responding to the cleanup of over 600 various sized oil and chemical spills.
A twenty-four hour, 365-day availability with a state-of-the-art communications network ready to receive emergency calls and to respond to any type and size of incident.
A nationwide network of respected and seasoned spill response professionals, thoroughly well versed in all aspects of Qualified Individual requirements and Spill Management techniques to rapidly respond to real or potential incidents in all Captain-of the-Port zones. "Touch of the Button" mobilization of all necessary personnel and resources to provide a fully staffed
Incident Command System organization (ICS) capable of expanding or contracting as the situation warrants, to manage and direct any size spill response. This organization includes the following:
Incident Commander
Operations Section Chief
Logistics Section Chief
Planning Section Chief
Finance Section Chief

Access to additional experts who can be assimilated into the ICS structure to provide needed support in the following fields:

Environmental Specialists
Natural Resource Damage Assessment
Health and Safety Specialists
Public Relations
Media Consultants
Fire and Explosion
Salvage
Oil Spill Modeling and Trajectory
SMT and support personnel to conduct all sizes and types of OPA '90 required exercises.
Proprietary, discounted rate agreements with major United States cleanup contractors.

All SMT personnel are certified for the requisite Health & Safety for Hazardous Material (HAZWOPER) training, maintained by annual refresher courses.

Supplimental Spill Management Team Services

Hands-On Experience

Maritime Alliance Group, Inc. provides supplemental Spill management Team Services to a wide array of clients. Many companies, such as American flag tanker owners, tug and barge companies, facilities, and full service OPA '90 providers, field their own spill management teams. However, many realize they have limited actual spill response experience and utilize our seasoned professionals to supplement their teams. Others utilize our services for larger spills to supplement their existing personnel. Whether you require a single spill manager or multiple responders, Maritime Alliance Group can provide assistance for all your spill response management needs.

Our services include:

Provide one or more qualified personnel to fill any Incident Command position
Seamless integration of personnel into existing Spill Management Team
Provide decision making assistance to your Qualified Individual/Incident Commander
Incident monitoring and cost control services for P & I Clubs and third parties.

Oil Spill Financial Auditing

Maritime Alliance Group routinely performs audits of costs submitted during an Oil Spill event. In coordination with the Finance Section during the response, we initially assist in establishing rates and terms with the various response entities on the response. During the removal activities, we monitor the ongoing field activities. As the invoices are received, we conduct a comprehensive review of the invoices, so that when a payment recommendation is put forward, our client is certain that best cost containment practices were followed. We prepare our audit reports so that they can be used to support an eventual claim to the National Pollution Trust Fund, if indicated.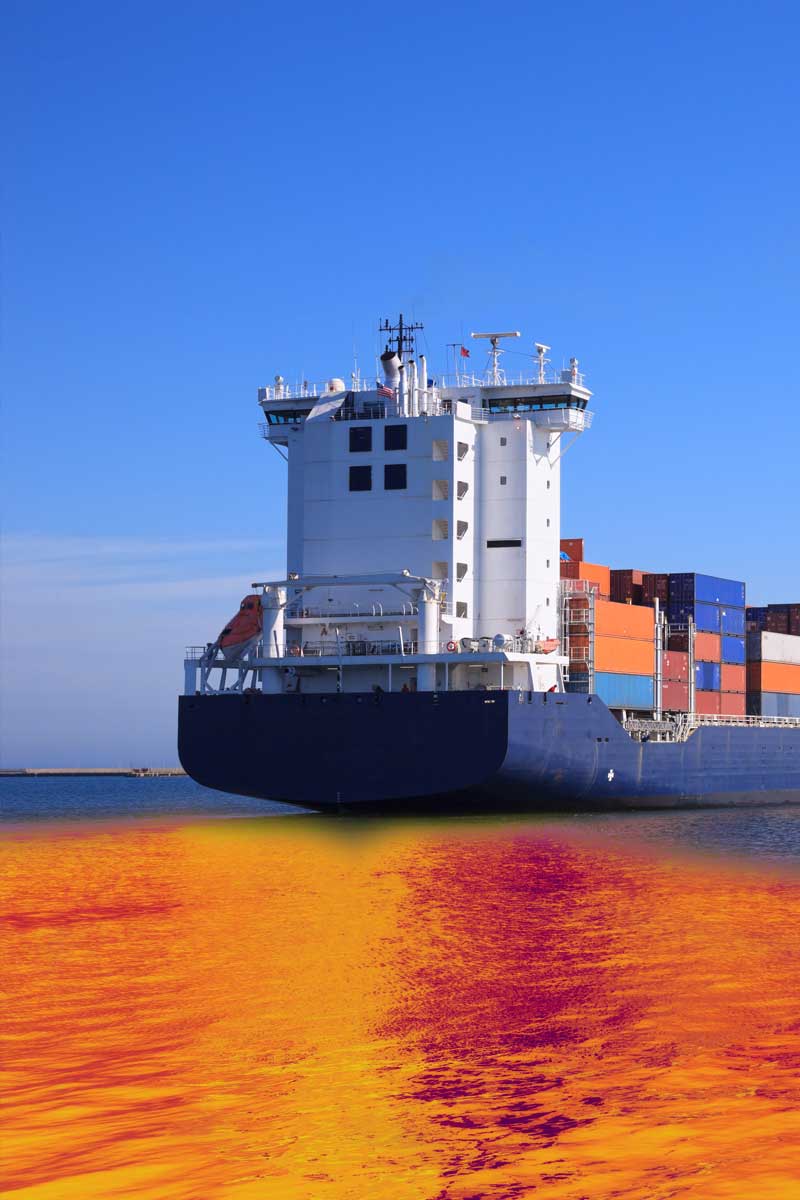 FAQ
Are Any Jobs Too Complex Or Challenging?

We provide quality services performed by the industry's most experienced technical experts. No job is too complex or challenging for our capable team.

What Is The Best Way To Contact Maritime Alliance Group?

For 24 Hour Emergency Support, call us at 732.738.4300. For questions about our services call 732.738.4300. Or if you would like to complete the online form visit our Contact Us page.
"We were all very pleased with your performance. You responded quickly and effectively to the incident. The assistance that you provided was very professional and helped to reduce the concerns that the Coast Guard and ship personnel had."

William Boehm

DP Cunard Lines Limited

"On behalf of the people of eastern Rhode Island, I would like to thank you for your hard work and dedication in seeing the cleanup process through. The oil spill was an unfortunate occurrence, but the process that followed is serving as a model of how successful relief efforts should be run."

Patrick J. Kennedy

Member of Congress

"On behalf of Bay Towing Corporation, we would like to extend to you our sincere thanks for the highly professional and effective assistance you provided during the recent salvage operation of the tug Bay Titan."

John C. Robbins, III

Bay Towing Corporation

"I would like to thank the oil spill team with their performance last week during the Prep Drill. I thought everyone did an exceptional job while dealing with a difficult scenario. This is by far the biggest drill that I have been involved with. We had a full blown equipment deployment that included fire, heavy rescue, oil spill and security equipment. We utilized the IAP software and produced an accepted Incident Action Plan the first day."

Jerry Woerner

Bayway Refinery

"Your spill management team was invaluable in the organization and implementation of the entire response. We were particularly impressed with your fine working relationship with the federal and state responders, who seemed to breathe a collective sigh of relief on learning of your involvement."

Thomas G. Gaither

The Vane Brothers Company
24 Hour Emergency Support! Call us at 732.738.4300